Date posted
07 Aug 2023
Read Time
Action campaigns leverage a combination of YouTube components to drive cost-effective conversions. 
The format is called Responsive Video Ads and includes in-feed, skippable in-stream and, most recently, Shorts placements.
The standard bidding strategies are Maximise Conversions or Target CPA enabling scale and efficiency improvements. Once live, if you get at least 30 conversions in the last 30 days, you can also upgrade to Maximise Conversion Value or Target ROAS.
For best results, consider implementing data-driven attribution so you're getting as much conversion data passing through your campaign as possible. It's worth noting that you can't opt out of any placements or the Google Display Network when running these campaigns.
How they work
This ad type helps complete the purchase journey by directing consumers to the point of conversion.

The following features are included (though some are mobile-only and not compatible with every ad format):
Call-to-action

Headline, long headline and description

Extensions, sitelinks and lead forms 

Merchant centre product feeds
Optimised targeting is added automatically and uses audience signals and real-time conversion data to build personas of users most likely to convert, expanding your coverage to this audience. Advertisers can, however, opt-out and use manual targeting instead.
We have found that regular investment in video channels results in increased branded searches with 34% of all search purchases coming from video channels over a period of 30-days for one client.
Getting started
To get the most from your investment, start adding vertical videos into rotation so that your ads are optimised for the Shorts format. Google claims this can increase conversions by 10–20%.
There is a risk of desktop users being served a vertical ad based on user behaviour, so we recommend testing the placement on specific devices. 
Get ready for new Demand Gen campaigns which span across various visual touchpoints and integrate lookalike audiences, driving engagement and action.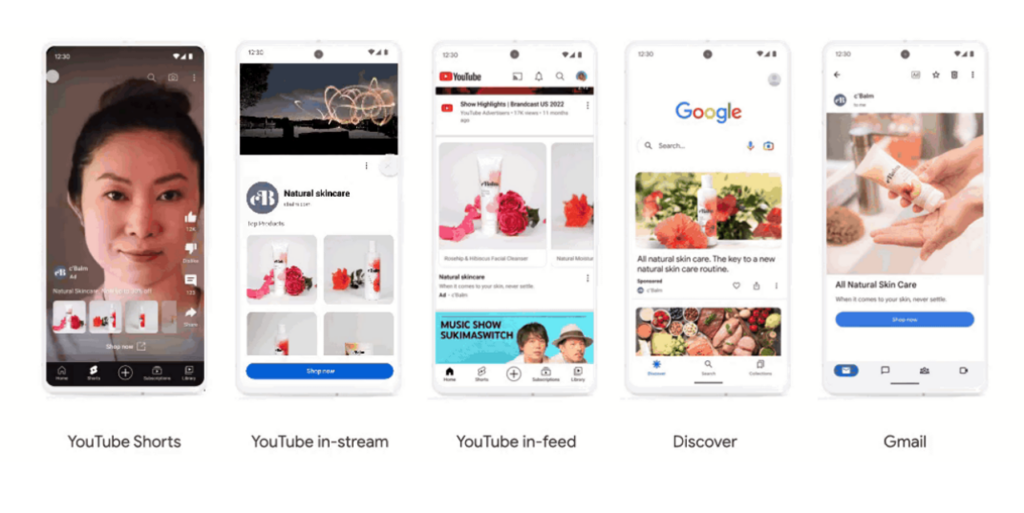 If you need support in finding the right ad format for your goals, get in touch with our team.