Date posted
25 Jan 2023
Read Time
New year, new updates! Keeping abreast of upcoming Google Ads features is key to staying ahead of your competitors in 2023. Being the first to try out new features keeps you agile in the fast-paced advertising world. This is your one-stop shop for all the important updates and features you need to know about this year so far.
Waving goodbye to similar audiences
Yes, that's right, similar audiences take a final bow in 2023. From May, advertisers will no longer be able to add similar audiences to new campaigns but will remain in existing campaigns until August. Historical data will be retained for reporting purposes. 
Google encourages advertisers to utilise its audience expansion for those who are looking to scale their reach beyond its first-party data.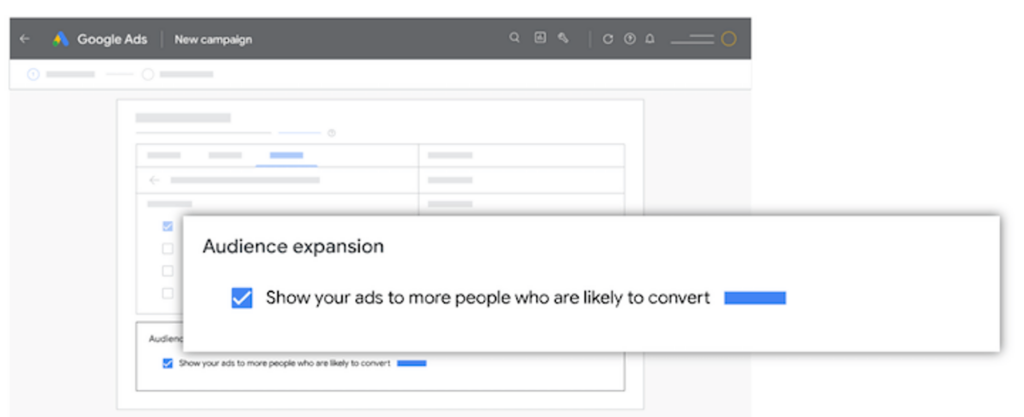 Increased brand visibility with a few clicks
As part of Google's long-term goal of enhancing the user experience across its platform, they are highlighting business names and logos in search results. This name and logo is automatically pulled from the landing page, however we are also able to add these to specific campaigns, if required. As it stands, this is available across mobile, but will also be rolled out across desktop in coming months.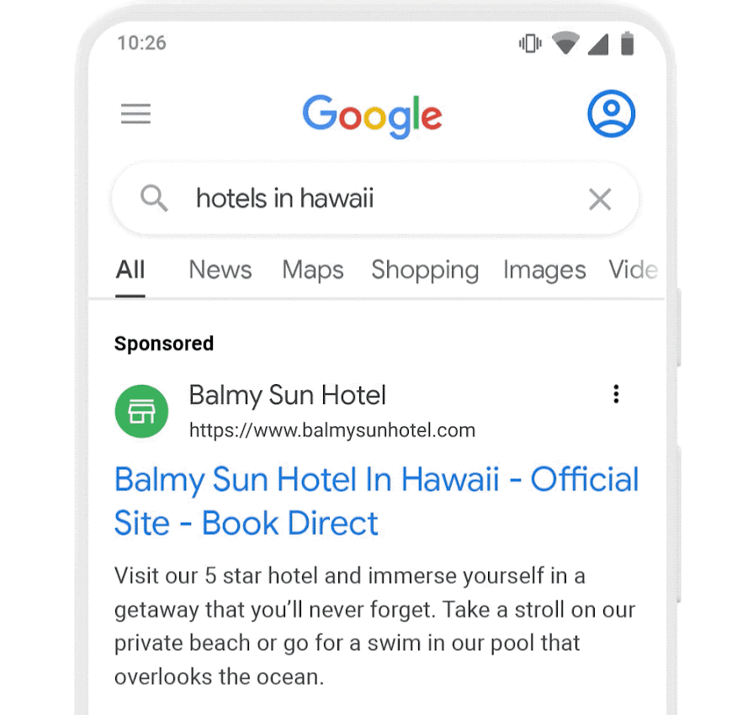 This is only available for businesses who have completed the verification program – as of January 2023 this is not required for all advertisers, however across sensitive verticals (such as Finance) this is a hard requirement.
Broad match focus to drive volume
Google's nudge to upgrade existing exact matches to broad match in your recommendations tab is ever present! If you're not already, pairing broad match with smart bidding is Google's winning combo, so it's worth testing as part of your 2023 roadmap. Being mindful of budgets is important, along with regular search term report reviews to ensure relevance is in check.
Get your brand noticed with YouTube Shorts
You've probably heard of them by now, Shorts are YouTube's response to TikTok and Instagram Reels, this type of content is crucial as part of your 2023 strategies. As of February 1st, YouTube creators will have monetisation enabled for their Shorts so they can earn ad revenue, further incentivising creation of Shorts format videos.
Video for action and app campaigns will automatically scale for YouTube Shorts. In response to this, it's a stark reminder of how important it is to ensure all assets are created with each platform in mind. Viewers can simply scroll past Shorts ads at any time without having to wait for 5 seconds, so it's even more critical to catch their attention right away and make them want to keep watching.
Audio Ads are here!
It's music to our ears (literally), advertisers can now place audio ads on YouTube, reaching its listeners through music and podcast placements such as 'Podcast Lineups' and 'Music Mood Lineups'. Have you tried it yet?
Drive performance with Performance Max
pMax has been around a little while now, whilst limited insight is frustrating, it's important to maximise on what we can see.
Placement report
Ensure you are regularly reviewing the Performance Max placement report, stats are very basic but this will help guide on whether any exclusions are required. 
Search terms 
You should also be regularly checking these to ensure they are relevant and add negative keywords to eliminate wasted spend.
Exclude brand terms
To avoid cannibalisation, exclude your brand terms from pMax, this will also allow for more accurate reporting.
Think "Privacy-First" measurement
Whilst it's been a few years now since Google announced and then started pushing back its deadline to depreciate third party cookies, it still remains firmly on the horizon and is now touted for H2 2024.
In the past few years media platforms have been tightening up on data privacy and how we, as advertisers, can use and access customer data. You may have heard of Google's wider industry initiative called the Privacy Sandbox.
If you are not already, 2023 should be the year you seriously start looking at Google's privacy-safe measurement solutions. Whilst products such as Enhanced Conversion or Consent Mode do require a degree of technical setup, getting this in place early can both drive performance and save a scramble down the line – a win-win!
Universal Analytics sunsetting
Neil has already written about this, but there is also a particular consideration for Google Ads accounts.
Whilst we tend to recommend optimising towards relevant platform tags (increasing the amount of data the algorithms have to work with), there are still plenty of accounts out there that optimise towards imported Google Analytics goals which will be hit by this change.
Whilst Google's help centre states that if you haven't created a GA4 property by the deadline this will be created for you, it's still worth getting ahead and planning rather than relying on auto-migration. This is critical if you are still using imported Google Analytics goals in your Google Ads account.
Next steps
Keeping these updates top of mind in 2023 will help level up your paid media strategies for the year to come. In this ever-changing landscape, Google will very likely introduce new features so it's crucial to regularly check for these to stay ahead of the game.
If you need help supercharging your paid media strategies in 2023, our media team can help.