Challenge
Motor retail company BuyaCar has been successfully selling cars online since 2002. With more than 24,000 deliveries since then, to the value of £300m, BuyaCar felt it was time to refresh their brand to help them cement their place as the market leader.
In a cluttered and competitive landscape such as online motor retail, it was essential that we positioned BuyaCar uniquely, giving them a bold and memorable identity that will cut through the current 'sea of sameness' within the industry.
Insight
On average, it takes a user around 3 months to purchase a car. Within that time, they are met with multiple questions and queries that they need to overcome before committing to a decision.
The research told us that 'interacting with a real person to ask questions' was the most important part of the car buying process. This posed an opportunity for a differentiated position within the market.
Strategy
We wanted to address this insight with a positioning that was relevant and true to the existing BuyaCar values. It was evident that BuyaCar's most valuable asset was their people, backed up by multiple glowing reviews of the quality of service their customers received. So it made sense that we put them front and centre.
The proposition is a simple but compelling one. BuyaCar's people remove the hassle and worry, so you can BuyaCar with confidence. This gave us the fuel to create a bold, confident visual identity. One that heroed BuyaCar's people, and made the process feel simple, clear and easy to understand.
Creative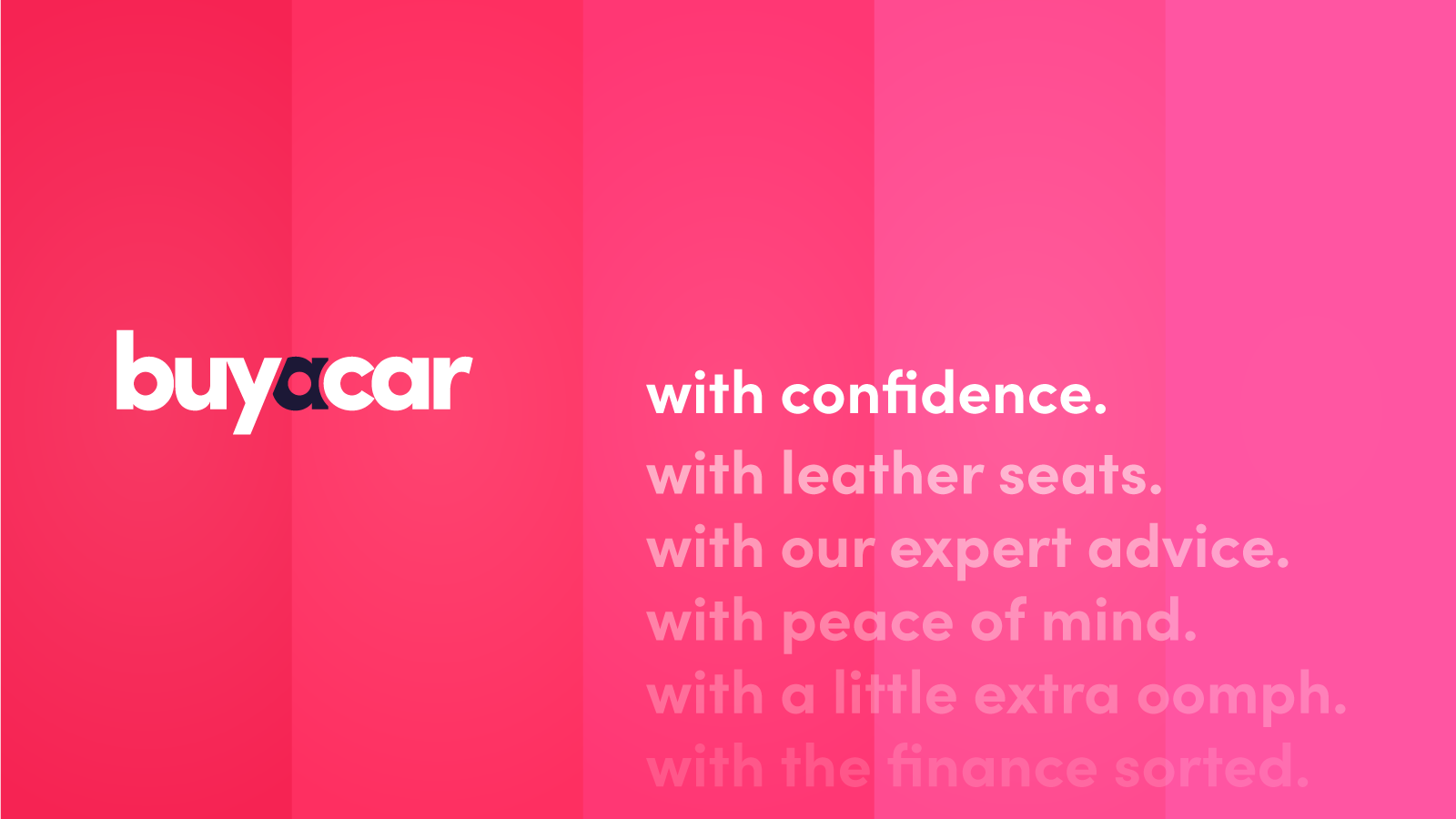 'BuyaCar with confidence' key visual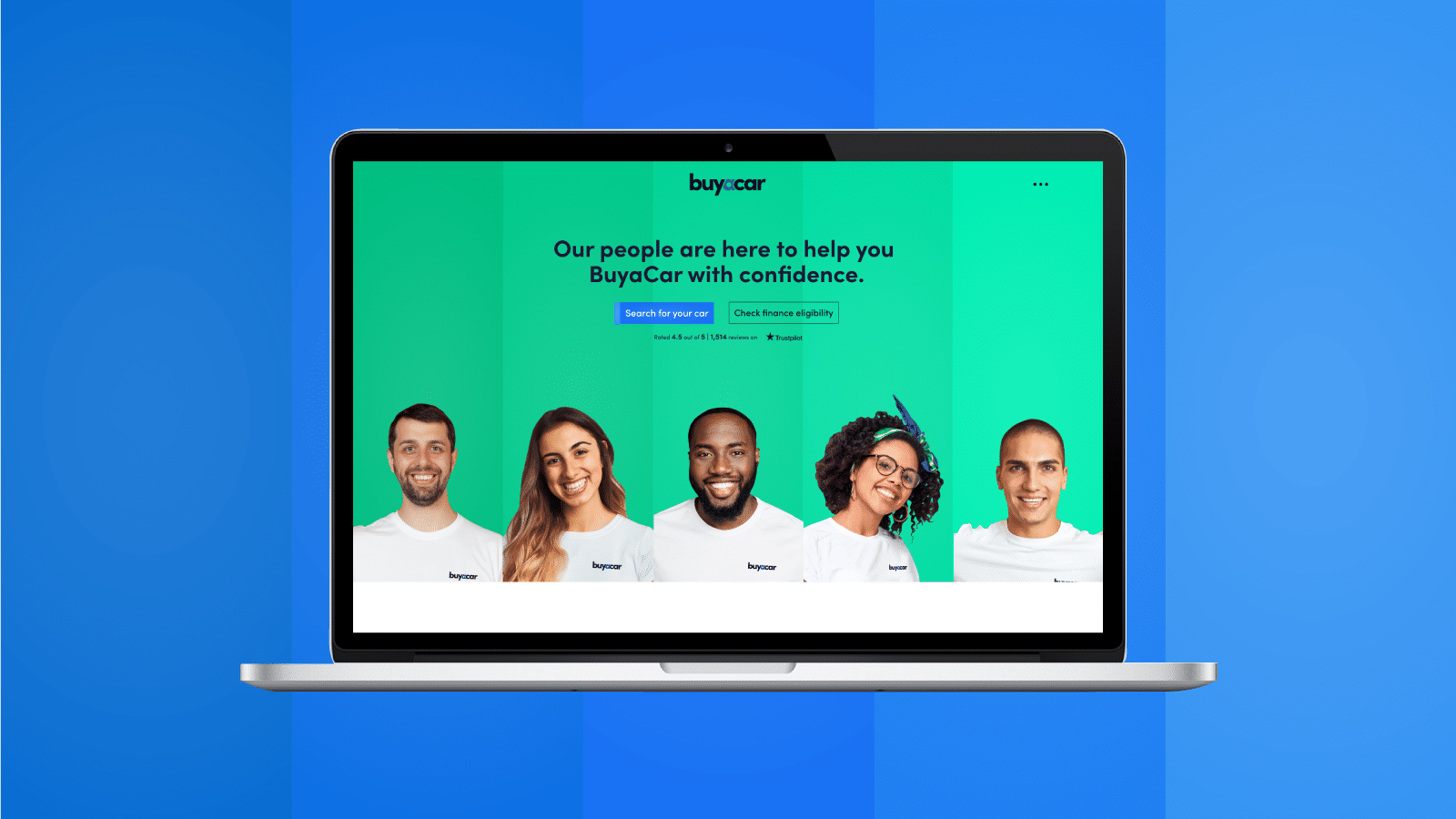 BuyaCar website mockup
11″ OLV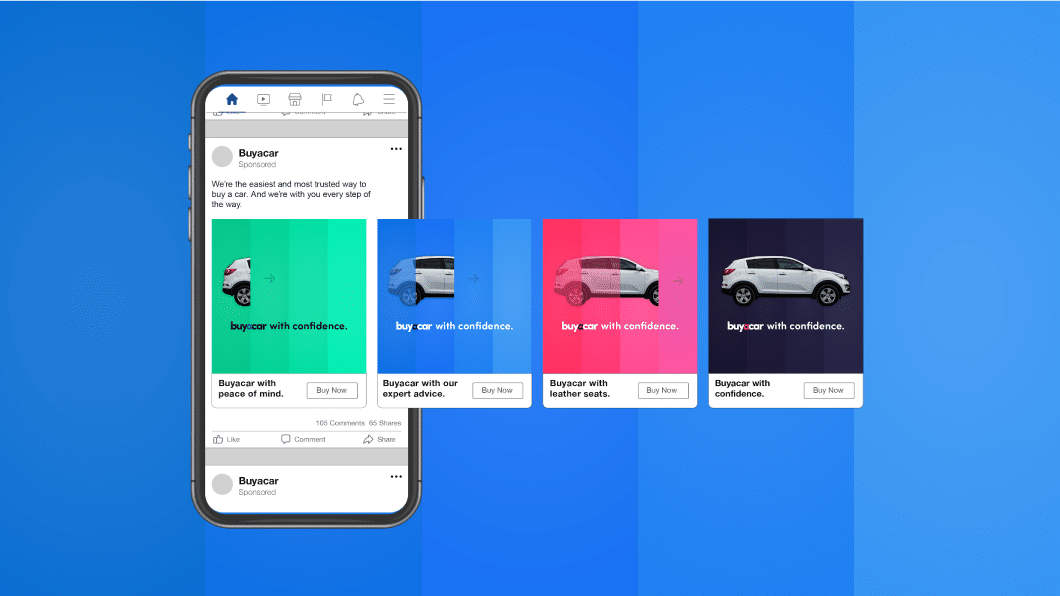 Facebook Carousel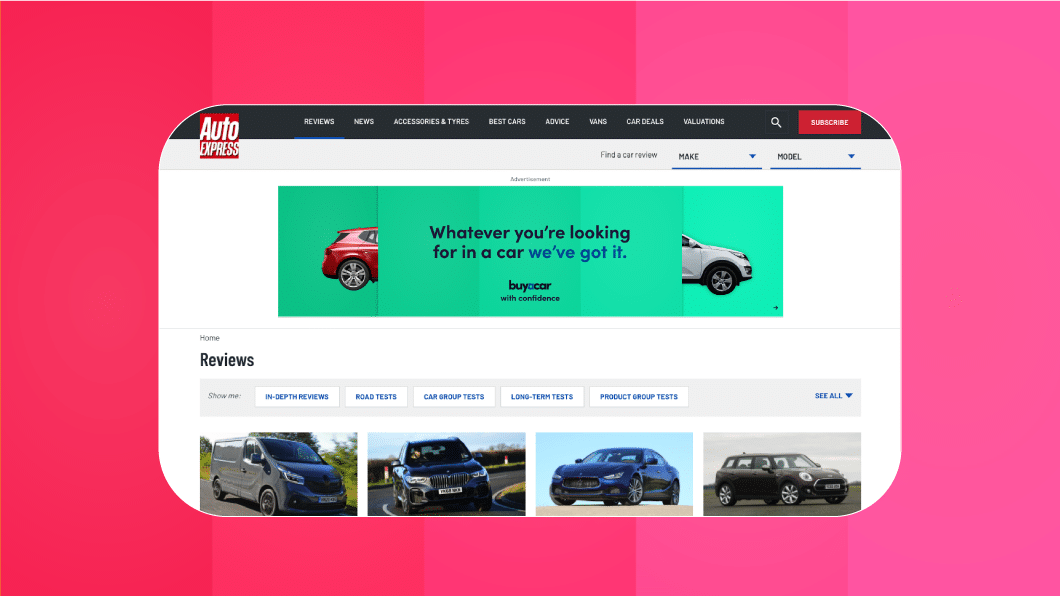 Digital Display Billboard
Results
The brand re-launch occurred in February 2021 and has received positive feedback from across the industry.
Andy Oldham, CEO of BuyaCar explains "Refreshing a brand is essential as a business evolves, but it's not to be undertaken lightly. Done properly, it is much more than a new colour palette, different fonts and a redesigned logo. It's a major project that needs expert support in helping you to tell the story of your brand and its values in an elegant and arresting way. We found a great partner in RocketMill, who have helped BuyaCar to do exactly that."