As a Senior SEO Manager in our SEO Team, you will report directly to our Deputy Head of SEO.
We are passionate about organic search optimisation, brilliant digital experiences, and the pursuit of technical excellence. You will share our passion in these areas, with considerable experience using SEO to achieve sustainable visibility on search engines. Moreover, you will be accountable for the technical integrity of clients' websites and digital properties.
To achieve this, you will have an excellent understanding of how websites are built – not just on a technical level, but also their stakeholders and workflows. You will be comfortable working alongside developers, ideally within agile workflows. You will also be proficient in providing non-technical stakeholders with clear, concise and jargon-free recommendations.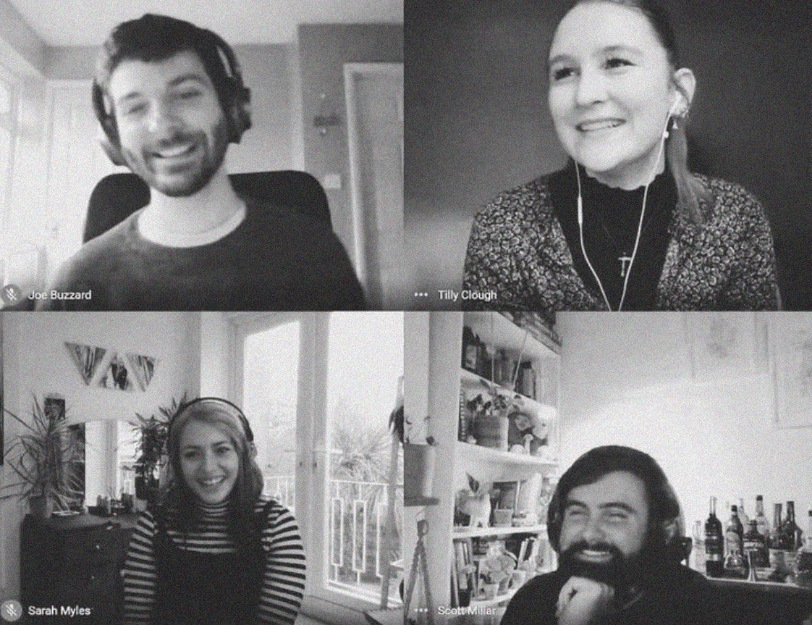 Work remotely or in our office in Brighton
Key Responsibilities
Building business cases and forecasts to gain buy-in for SEO implementation
Sharing results and case studies back to the business
Identifying opportunities to drive innovation within the department
Leading the strategy and technical SEO roadmaps
Briefing and QAing junior members of the team for support work where needed
Auditing websites on all aspects of technical SEO
Helping our clients grow through sustainable organic search visibility
Taking ownership of client's organic performance and technical integrity
Playing a leading role in strategic discussions about how SEO can solve business challenges and drive marketing performance
Carrying out competitor analyses, backlink audits, keyword research, and other research projects as required
Preparing qualitative and quantitative reports on SEO campaign performance
Meeting dynamic KPIs set out specifically for you and your role
Staying abreast of developments in SEO best practice, and sharing knowledge across the team where applicable
Being Google Analytics certified and keeping this up-to-date
Where necessary, presenting and discussing work with developers to ensure implementation success.
We expect a comprehensive knowledge of organic search engine optimisation, with considerable experience consulting on enterprise-level technical SEO projects. You will undertake website audits, keyword research and backlink analyses as a core part of the role and must be comfortable delivering exemplary documentation ahead of deadlines using a suite of industry-leading software and tools.
The digital landscape is always evolving, so it is imperative you keep your SEO knowledge up to date. You will, for example, demonstrate understanding of opportunities for international SEO, mobile optimisation, and conversational search. Moreover, RocketMill aspires to place data at the heart of all we do, so you must hold Google Analytics IQ certification, and show experience of using SEO analytical tools.
You will recognise the pivotal role user experience plays in modern organic visibility. Experience developing large-scale information architecture is highly desirable, while hands-on experience of supporting migrations (platform and protocol) is essential.
We are a small team, so the most important requirement of all is to get stuck in and make your mark – to benefit your clients, agency, and career.
Essential
Experience in technical SEO (agency or client-side)
Comprehensive knowledge of SEO tactics, and commitment to keep this up-to-date
Demonstrable experience consulting on website audits, backlinks and migrations
Absolute proficiency with industry-standard SEO tools – crawlers, link checkers, etc.
Google Analytics IQ certification
Reporting experience – updating clients on performance against KPIs
Advanced skills in Microsoft Excel (e.g., VLOOKUPs, PivotTables, advanced formulae)
Excellent skills in Microsoft Office and everyday IT
Excellent written and spoken English
Excellent communication with technical and non-technical stakeholders
Accountable for the performance and technical integrity of your clients
Able to balance your workload and deliver on time
Be a positive person that adds energy to our team
Desirable
Strategic experience – consulting on how organic search can have a measurable impact within cross-channel digital marketing campaigns
Experience designing large-scale SEO-friendly information architecture
Advanced knowledge of HTML, CSS and JavaScript
Working knowledge (or better) of PHP, SQL or other relevant web technologies
Working knowledge (or better) of WordPress, Magento, and other CMS platforms
The interview process
Introduction – initial call or coffee
Getting serious – first interview and competency test
The finale – an interview with a member of the leadership team
The job's yours!
Apply
If you apply for this position we'll store and process your details securely. We'll only use this information to contact you about your application and future vacancies.