As CRO Manager, reporting to our Senior CRO Manager, you will ensure RocketMill delivers exceptional optimisation performance for clients by methodically applying analysis, behavioural insight, and technology to enhance our clients' digital experiences.
Leveraging your expertise with a range of analytics tools, and applying a knowledge of human behaviour, you will be responsible for delivering and executing our existing clients CRO programs, and supporting the Senior CRO Manager in developing and enhancing our CRO product.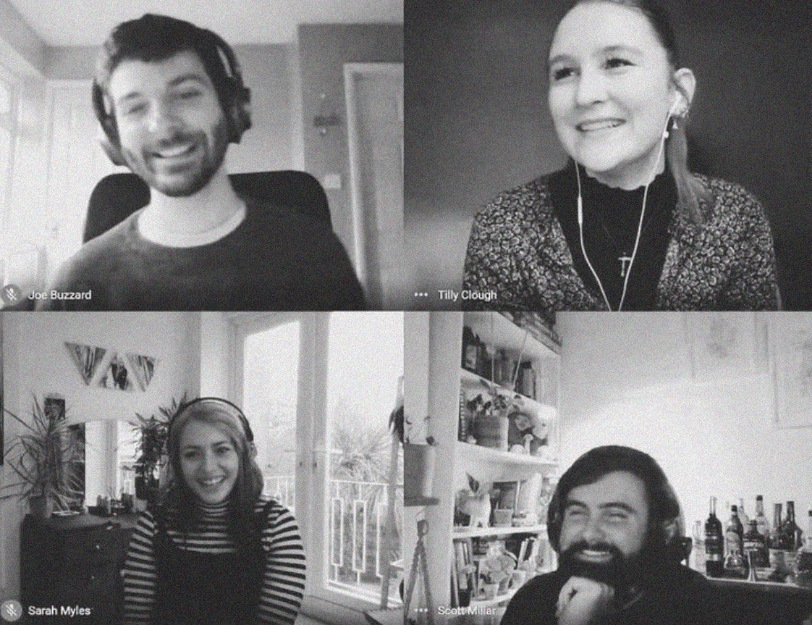 Work remotely in our office in Brighton
Your goals as CRO Manager are to:
Support our clients in ensuring they are utilising tools such as Google Optimise and Google Analytics to track experiment KPIs.
Analyse our clients qualitative and quantitative data to identify user bottlenecks and potential conversion issues in their customer journeys.
Work closely with our UX team to enrich our data analysis with user research.
Work closely with our UX team to convert our experiment hypotheses into ideas and designs.
Work closely with our development team to schedule and prioritise experiment builds, ensuring these are delivered on time.
Produce high quality post experiment analysis that is commercially and marketing focussed,  helping our clients build a strong business case for implementing winning experiments.
Support the Senior CRO Manager to develop a market leading CRO product offering, leading to growth in CRO clients.
Key Responsibilities
Deliver and execute our existing clients CRO programs to a high standard, following process and best practice.
Ensure CRO clients have a clear roadmap of activity that directly contributes to their business ambitions and objectives.
Identify and execute opportunities to improve RocketMill's CRO product.
Support the Senior CRO Manager in helping to grow our CRO client base
A proven track record in developing innovative and creative CRO solutions.
Provide CRO training and support to our clients and the wider agency as required.
Work with counterparts in UX, Media and SEO teams to plan and execute integrated CRO solutions.
Other Responsibilities
Strong, effective and concise communication with client stakeholders.
Develop case studies to showcase exceptional, award-worthy CRO work.
Prioritise your own time to ensure your skills are applied to best serve the needs of CRO clients.
Skills Profile
You will have proven experience working in a CRO role and demonstrate a comprehensive knowledge of the marketing industry.
You will be familiar with a wide range of tactics and technology commonly deployed by CRO teams and will use this knowledge to identify and prioritise analytical opportunities.
You will have strong analytical, technical, and mathematical skills, enabling you to identify appropriate CRO opportunities and execute analysis with a statistically robust approach.
Your ability to communicate effectively to a range of internal and external stakeholders, with varying technical capabilities, will be essential to success in the role.
You will recognise the pivotal role data and CRO plays in modern business and will take pride and joy in keeping your abilities at the forefront of the industry.
You will be required to demonstrate the following skills in a CRO Manager role:
The ability to identify novel and appropriate uses of CRO to the benefit of our clients
Advanced analytical capabilities and demonstrate a commercial mindset
The ability to deliver CRO solutions for full-service marketing campaigns
To show excellent technical implementation capabilities across a range of CRO and Marketing Analytics technologies
To show accountability, drive, intelligence, and passion
To identify and propose CRO solutions that are delivered on time and on budget
To articulate analysis and opportunities in ways that make sense to others
Ability to identify and articulate valuable opportunities to colleagues and clients
Excellent collaboration and interpersonal skills
Excellent written and spoken English
Excellent communication with technical and non-technical stakeholders
Confident and articulate presentation skills
Be a positive person that adds energy to our team
The Interview Process
Introduction – initial call
Getting serious – first interview and competency test
The finale – an interview with a senior member of the team
The job's yours!
Apply
If you apply for this position we'll store and process your details securely. We'll only use this information to contact you about your application and future vacancies.